Bluestone Lane Pop-Up Shop Offers Must-Have Cotton On Beachwear
Cotton On, is not a fabric softener, it's an Australian fashion and lifestyle brand, with stores across 18 different countries all over the world. As like-minded companies, Bluestone Lane is partnering with Cotton On for a pop-up shop that will run until the end of August 2016.
We designed the Montauk store as a cool little beach shack that fits into the sleepy surfing and fishing town – with a burgeoning nightlife scene. Now with Cotton On's apparel and accessories the store is transformed into the lived-in, unique energy you'd see featured on your favorite go-to travel Instagram.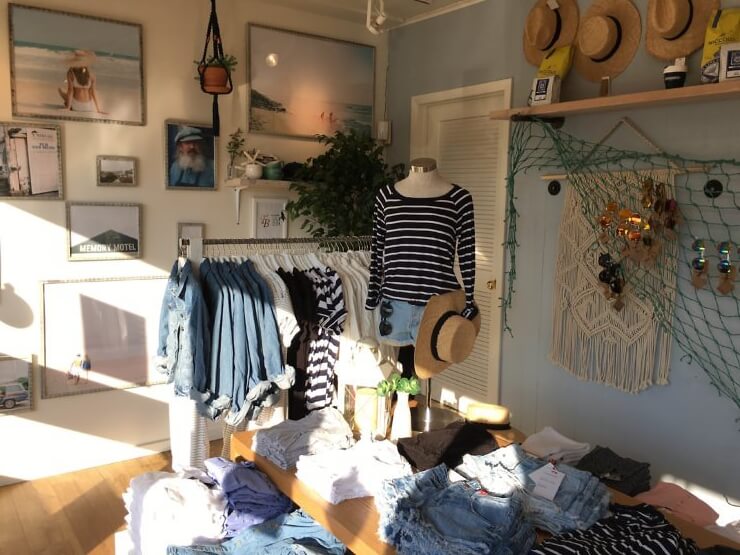 In addition to sharing Australian heritage, and effortlessly cool vibe, both brands have the same passion and extension that goes beyond generational differences.
Bluestone Lane is an inviting social medium that blends the spirit of creativity, originality, and community within a café, as well as a cultural collective from Melbourne, Australia.
Uniquely, Cotton On's headquarters are located in Geelong, which is an hour outside of Melbourne. Through using Australian specialties to cater to making a positive impact and empowerment, both brands show how far humble beginnings can take you.
Cotton On's clothes aren't all made from cotton just like Bluestone Lane doesn't solely sell coffee.
For those who are wondering – to 'Cotton On' to something means to understand or discover the potential of a great idea.
With the opening of the Bluestone Lane Montauk pop-up, we hope to promote a meaningful partnership that recognizes the health and well being of people at all levels.
From Aussie-style "laid-back clothing" to unique Montauk surf-vibe accessories, the beach shack is definitely worth your visit. And for your friends that can't make it, don't worry…we have some awesome postcards you can send their way.