Bluestone Lane CEO & Founder Nick Stone recently sat down with deliafolk.com to discuss his background, growing up in Australia, his love of football and moving to NYC.
It's an excellent, in-depth account of the lessons he's learned in Business and of course, the ins and outs of running the fast-growing company, Bluestone Lane. A very insightful, thought-provoking read.
What challenges did you face in the beginning? 

The challenges can at times be significant and complex, but that's why the opportunity to build a brand and to make a difference to so many teammates and locals, is so exhilarating. Two that come to mind include finding the right site and hiring the right staff to build a culture. You can overcome a lot of barriers when you've done your research in order to mitigate some of the down-side and to help you forecast what's most likely is going to happen. I had to remain disciplined what was Bluestone Lane's value proposition, brand position and cost structure
How did you choose the menu? 

My wife, Alexandra, is the brains and influence behind the menu. She works on the cafe menu quarterly with other members of the team (many of whom are professional trained chefs). For the coffee shops, our regional operations director (Laura Simpson) is a UK trained fine dining chef and she helped us with this. We try and bring the food trends in Australia to New York while tailoring it to the local produce we can acquire and the city's taste. We keep it simple, healthy and local.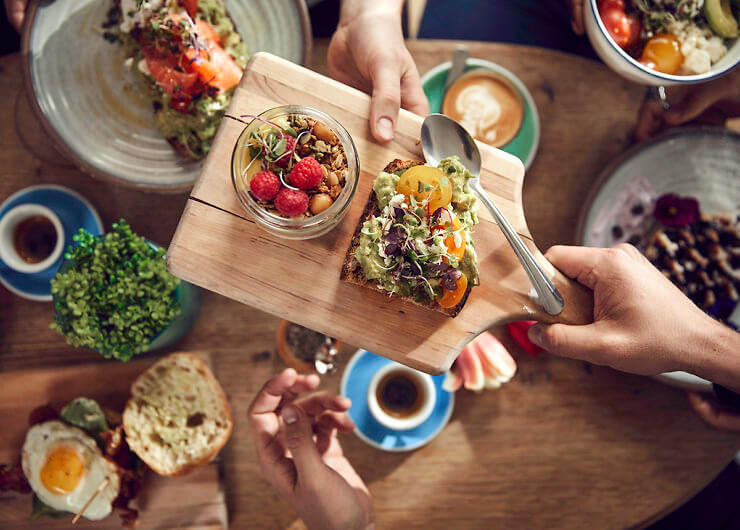 How did you design the space in each location? 

For the first 10 or so stores we partnered with a talented Australian designer, Julia Sullivan. Now we primarily manage the design process internally and have a prescriptive view of what works, what doesn't and what our locals like.
Check out the full interview with Nick Stone over at deliafolk.com